Welcome to my Gallery of the Western Part of Ghana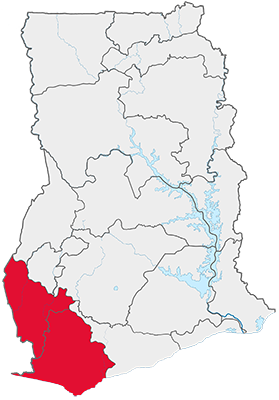 To the west of the Central Region are the Western and Western North regions, which belonged together until the last territorial reform and are already located directly on the border with the Ivory Coast. With Sekondi-Takoradi there is again a very large city, otherwise the regions are rather quiet and touristic especially known for their very attractive beaches.
Taken together, the regions of the south-west are estimated to have about 5.5 million people, making the region much more populated than the far north of the country.